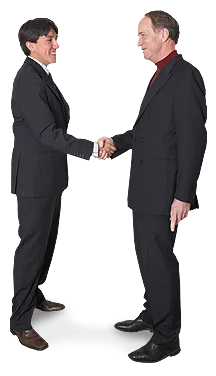 Teaming Up for Optimal Health
During the corrective care phase, muscles and other tissues are allowed to heal more completely and quickly.After any soft tissue injury scar tissue forms.Without proper care, this scar tissue will be weaker, not as flexible, and in general a poorer grade of tissue when compared to the original.With Chiropractic adjustments, nutrition, and exercise the scar tissue formed as the healing process continues will be much superior.This new tissue will be stronger, more flexible, and overall very close to the original tissue it is replacing.The chance of future injuries will be limited as a result.
During this phase active rehabilitation is introduced in the treatment plan.This includes exercises to stretch tight muscles, strengthen weak muscles and improve on balance, stabilization, support, and control.Home exercises will be given.As you become stronger and heal your treatment schedule will decrease and you will be more dependant on home exercises.
Do not be discouraged if you have mild flare-ups in your symptoms on occasion. This is normal. Flare-ups are bound to occur during this phase because your body has not fully healed. Depending on the severity of your injury or condition and how long you have been suffering from it, this phase of your care may last anywhere from a few months to a couple of years.